You have not accepted cookies yet
This content is blocked. Please accept marketing cookies. You can do this here.
Environmental engineer by day, Lauren Selleck is passionate about climate change and urbanization-related issues. She's been looking for an opportunity to use her expertise on environmental remediation to help bring immediate relief to communities while also being able to collaborate with Arcadians around the world.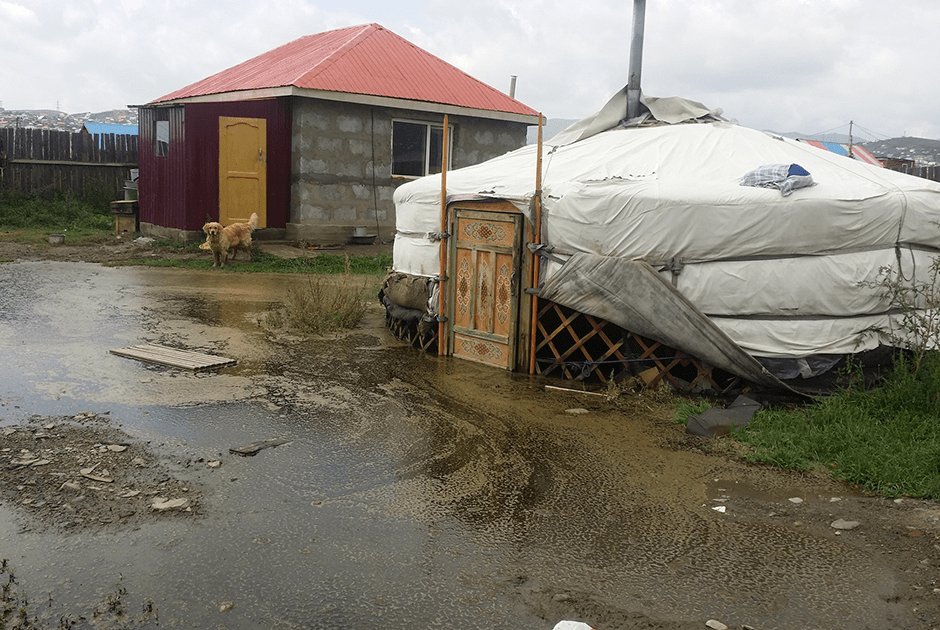 The opportunity finally came in the form of the Shelter program, Arcadis' pro bono initiative with UN-Habitat which aims to improve people's lives in cities around the world by addressing one of the world's most urgent sustainability challenges: urbanization. At the time, a team of experts has been working on a pilot project to design green infrastructure solutions for one of Mongolia's ger areas, in Ulaanbaatar. These traditional tent communities are rapidly growing informal settlements on the outskirts of the capital city. Thousands of people have migrated in recent years from the countryside to pursue better jobs, healthcare and other opportunities. But the informal settlements are prone to seasonal flash flooding which puts lives and livelihoods at risk. Additionally, poor drainage systems near homes and schools create serious sanitation problems all year round.
Lauren joined the mission as a cost estimator and worked virtually alongside colleagues from the UK, the Netherlands, Romania and India. Together they brought expertise in hydrology, civil engineering, landscape architecture, restoration ecology, and BIM to the project. But working off site on a global project has its challenges, from having to join early morning calls due to time differences to virtually accomplishing tasks such as capturing cost data from a remote location. Through close collaboration with her colleagues and contact from UN-Habitat, Lauren not only managed to overcome the challenges but also learned a few things along the way. She discovered the similarities between the construction of the pilot project and how a project is built in her country, the U.S. She also saw firsthand how flood modelers, with technical assistance from UN-Habitat, gathered data and local input from the ger- areas.
Over several months, the team developed six sustainable drainage system designs that will slow the flooding or redirect it into a large channel that runs through the area. The mission also has an educational component to it. One of the designs, a rain garden, was developed with the possibility of making it the focus of an informational panel, so students from an impacted school and community members can learn about the system.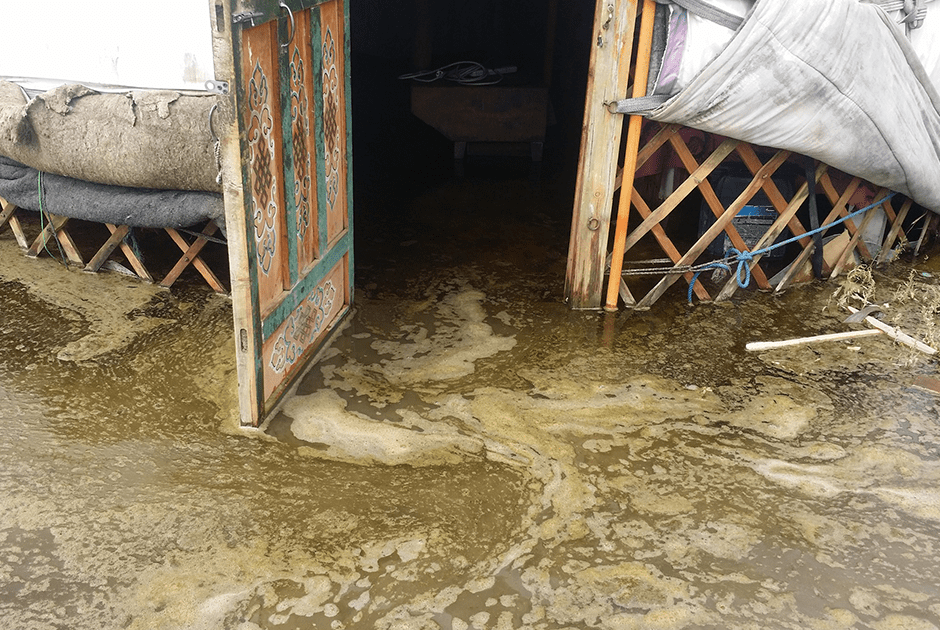 The ongoing flood resilience project in Ulaanbaatar's ger areas is part of the UN-Habitat's Adaptation Fund. The final project will serve as an example of sustainable stormwater infrastructure and provide important data to communities and governments about flood resilience. Construction is planned to begin in 2023.
Since 2010, Arcadians have taken part in more than 120 UN-Habitat missions in over 30 countries. This year, 52 Arcadians joined a Shelter mission to provide support and share their expertise to UN-Habitat in projects worldwide. To learn more about the Shelter program, click here.