You have not accepted cookies yet
This content is blocked. Please accept marketing cookies. You can do this here.
Arcadis providing full architecture and engineering design services for the new factory, which fills a key void in the US solar manufacturing landscape.
Through its role in the project, Arcadis advances its goal to assist with the global effort toward decarbonization.
Latest project unites Arcadis' expanded global capabilities in architecture and urbanism with high-tech industry expertise, following recent acquisitions of IBI Group and DPS Group.
AMSTERDAM - August 15, 2023 - Arcadis, a leading global design and consultancy organization for natural and built assets, today announced it is providing full architectural and engineering design services to solar manufacturing innovator CubicPV ("Cubic") for its 10-gigawatt (GW) silicon wafer manufacturing facility in the United States. The new wafer campus represents a significant step forward in the onshoring of US solar component manufacturing. It is supported by the strong market demand for domestically produced wafers and the favorable investment market created by the Inflation Reduction Act (IRA).
In addition to providing multi-disciplinary engineering, architecture, advanced industrial process design, and project management services for the solar manufacturing facility, Arcadis will also engage with key stakeholders of the project, including construction contractors, agencies having jurisdiction, and the local community. Arcadis' global experience is playing a critical role in bridging the project scoping and extensive Front End Engineering Design (FEED) work completed to date and executing the final phase of the design effort.
Alan Brookes, Chief Executive Officer, Arcadis, said: "In pursuing decarbonization strategies, we need to assess future energy mix and work with our clients to prepare energy systems around the world that support the transition to net zero. Solar manufacturing is an important part of this and, thanks to recent acquisitions such as DPS Group and the expansion of our Architecture and Urbanism capabilities through the acquisition of IBI Group, Arcadis is ideally placed to work with clients like CubicPV. We can provide a one-stop, full-spectrum service that unites our design expertise with an understanding of the complex requirements of the high-tech industrial manufacturing industry."
Matt DeMarco, North America Business Development Leader for Arcadis Places, added: "As the US works towards a nationwide reduction of carbon emissions, we're proud to be part of the team that is bringing to life a facility critical to the energy transition. This marquee project not only puts Arcadis' global strategy around sustainability into action, but also capitalizes on the synergies of our global business, our expanded architecture and urbanism group and high-tech industry, engineering, and construction management expertise from the recently acquired DPS Group."
The IRA represents the largest US investment in clean energy to date and works to decarbonize the economy and respond to climate change. This investment includes the catalyzing of US solar manufacturing and other renewables to meet the demands of the energy transition. For its part, Arcadis has played a strategic role in connecting private manufacturing clients with public sector clients around their decarbonization initiatives.
David Gustafson, President of Cubic Wafer, said: "With the initial phases of our engineering and design work complete, we knew we needed a firm of Arcadis' caliber to carry the work forward and make it US ready. Their familiarity in executing large global projects, industry leadership, solid record in design and consultancy and focus on sustainability were deciding factors during the selection process. It's an exceptional fit."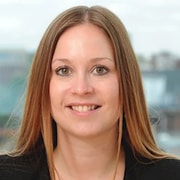 Connect with
Kerri Moore

for more information & questions.
Kerri Moore,

Corporate Communications Contact Kerri