You have not accepted cookies yet
This content is blocked. Please accept marketing cookies. You can do this here.
Arcadis is the world's leading company delivering intelligence-driven sustainable design, engineering, and consultancy solutions for natural and built assets. We are more than 36,000 architects, data analysts, designers, engineers, project planners, water management and sustainability experts, all driven by our passion for improving quality of life.
Our mission: improving quality of life
We exist to find solutions to today's most pressing challenges, from the impact of climate change to increasing urbanization and digital transformation – all with the ultimate goal of improving quality of life for people around the world. You can see this in the work we do for our clients, the opportunities we create for our people, and in our efforts to enhance the communities in which we live and work. We bring together world-class resources and the latest innovative technologies to help define the cities and experiences of tomorrow.

This has been our mission since 1888, when we were founded to transform unusable wetlands in the Netherlands into prosperous land for people to farm. And it continues today.
Learn more about our mission
Quick Facts
36,000+
Our 36,000 people include architects, data analysts, designers, engineers, project planners, water management and sustainability experts, all working together to deliver integrated and holistic solutions across the full project lifecycle.
70+
We operate across 70 countries, collaborating across borders to help serve the changing needs of our clients, wherever they are in the world.
40,000+
We work on more than 40,000 client projects every year, delivering sustainable design, engineering, and consultancy to help our clients solve the challenges of today.
1888
Founded in 1888, we have more than 135 years of experience in bringing innovative and sustainable design, engineering, and consultancy solutions for natural and built assets.
1st
We are leading the sustainability agenda, ranked number one in our sector by Sustainalytics for ESG performance, and in the top 1% of firms who have successfully integrated sustainable practices into their business and management systems according to EcoVadis.
€4bn
Our strategy is rooted in driving impactful growth, generating gross revenues of €4bn in 2022.
Recognitions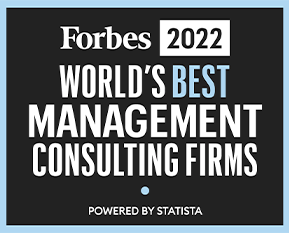 Named as one of the top corporate
advisors in the world by Forbes

We ranked
#16 in ENR Top 500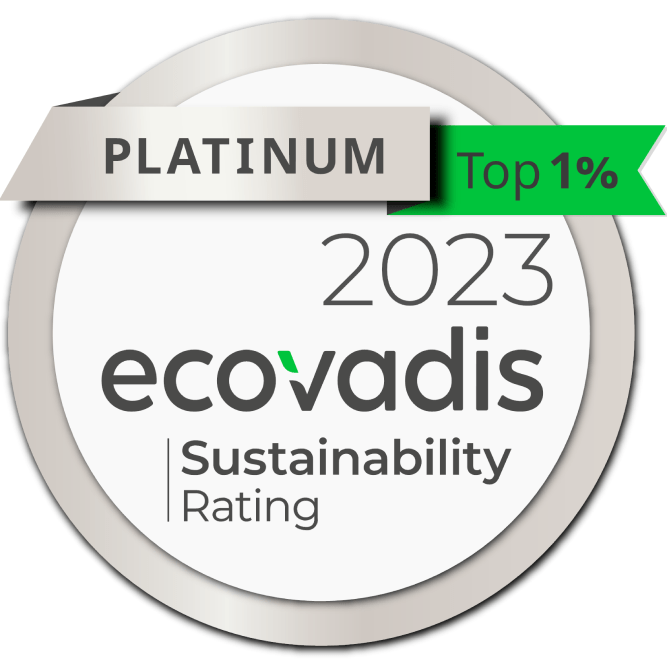 Top 1% with its Ecovadis
platinum sustainability rating
People First
We care for each other and create a safe and respectful working environment where our people can grow, perform and succeed.
Client Success
We are passionate about our clients' success and bring insights, agility and innovation to co-create value.
Integrity
We always work to the highest professional and ethical standards and establish trust by being open, honest, and responsible.
Sustainability
We base our actions on environmental responsibility and socioeconomic advancement.
Collaboration
We value the power of diversity and our global capabilities and deliver excellence by working as one Arcadis.
Our history & journey
We started out in the Netherlands, a country whose history is, in many ways, the story of human ingenuity in the face of challenging environmental conditions. With much of the country below sea level, keeping water at bay and protecting lives and livelihoods has been a focus for the Dutch people since the very beginning. Our company's story began back in 1888, developing unusable land into places for people to live and establish communities.

Over the course of our more than 130 years we have grown largely through mergers and acquisitions, branching out around the globe, and evolving into a company focused on accelerating the transition to a more sustainable world. This can be clearly seen in the projects we have delivered for clients and in the four global business areas – Places, Mobility, Resilience, and Intelligence - in which we operate today.
Learn about our journey
How we help our clients
We help create and manage sustainable places where people can live, work, and thrive, such as our work transforming a former military barracks in the Netherlands into one of the healthiest university buildings in Europe. And we develop sustainable and innovative mobility solutions to transform the way we move around and between cities, like the support we provided for the transformation of the Sydney Metro in Australia. We also safeguard the natural world and its resources and enhance the resilience of citizens and cities, for example designing and managing projects to build storm and flood defences for New York City.
But is it our people who set us apart from the competition. They are passionate and bring a unique combination of capabilities covering the entire asset lifecycle, with deep market sector insights, and an ability to seamlessly integrate health and safety, sustainability, and digital components into the design of our solutions.