You have not accepted cookies yet
This content is blocked. Please accept marketing cookies. You can do this here.
9 February 2023 – Arcadis, a leading global design and consultancy organization for natural and built assets, has been commissioned to provide services to clean up and dismantle the Ensdorf coal-fired power plant in Saarland, Germany, thereby creating the conditions for successful and sustainable repurposing of the site. This will allow the US based semiconductor manufacturer Wolfspeed and the German based automotive supplier ZF to jointly build a large semiconductor plant in the site, accelerating the transition to electric vehicles and supporting the sustainable transformation of Germany's industrial sector.
The Ensdorf power plant in Saarland has been used for coal-fired power generation from 1961 until 2017. Repurposing the site for sustainable use will include the development of both a commercial and an industrial area, with maximum use of the existing infrastructure. ZF and Wolfspeed are planning to build a factory for energy-efficient silicon carbide semiconductors – used to power electric vehicles - on the site, which is expected to create around 1,000 new jobs in the region.
Prerequisites for the successful conversion of the site included extensive preliminary investigations and planning in the areas of soil, groundwater, pollutant cleanup, deconstruction, waste disposal and recycling, and the identification of recyclable materials.
The power plant covers a total area of approximately 53 hectares, part of which comprises buildings with a volume of around 1.5 million cubic meters. Distinctive components include the chimneys of units 1 and 3 with a height of 150m and 180m respectively; the cooling tower of unit 3, with a height of 115m; and the boiler houses of units 1 and 2 with a capacity of 120 MW each, and unit 3 (built in 1972) with a capacity of 310 MW.
The former power plant operator and owner of the site, VSE Aktiengesellschaft Saarbrücken, has commissioned Arcadis to carry out the necessary services for remediation, dismantling and site preparation. With many years of experience in the fields of power plant dismantling, conversion and environmental remediation, including having worked on similar projects across Germany as well as in the UK, US and Canada, Arcadis was able to qualify for this complex challenge and successfully assert itself in the subsequent bidding competition.
Peter Oosterveer, CEO of Arcadis, said: "As the world transitions to cleaner and more sustainable energy sources, it is vital that we continue to bring many of these former industrial sites back into productive use. Recycling and making use of existing infrastructure and assets is a cornerstone of the circular economy, but preparing a site for reuse can often be a complex and long-term process. Arcadis has decades of global experience in sustainable land remediation, and this project closely aligns with our strategy to create sustainable and resilient assets that support the net zero ambitions of the countries in which we operate."
Dr. Karl Noé, Managing Director of Arcadis Germany, added: "The demolition, remediation and redevelopment of coal-fired power plants is a key element of Germany's approach to energy transition, and we are delighted with the confidence that VSE has placed in us to lead this important and transformative project. Using the best methods available worldwide to increase sustainability through circularity, by recycling materials after demolition, and using digital tools to maximize efficiency and safety during remediation, dismantling and site preparation, I'm confident that we will be able to meet the high demands here in Ensdorf, working together to enable the transition to a fossil-free world."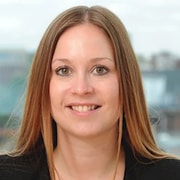 Connect with
Kerri Moore

for more information & questions.
Kerri Moore,

Corporate Communications Contact Kerri