You have not accepted cookies yet
This content is blocked. Please accept marketing cookies. You can do this here.
September 12, 2023 - Arcadis, a leading global design and consultancy organization for natural and built assets, has been selected to lead the operational management and maintenance of three major infrastructure assets in the Netherlands over the next ten years – 'Waterwolftunnel', 'Abdijtunnel' and 'Amstel Aquaduct'. The contract is awarded by the province of North Holland, a key Arcadis client, and is a continuation of the current maintenance and management contract won by Arcadis ten years ago. The total value of the work amounts to €125 million.
Arcadis has been re-appointed as Managing Agent to oversee operational management, controls, operations, surveillance, and civil maintenance of the technical installations. As primary delivery partner, Arcadis will engage and co-ordinate with three partner organizations: Trigion for operations and surveillance, Equans for the execution of maintenance on tunnel technical installations, and Van Doorn Geldermalsen for civil engineering maintenance.
A significant part of Arcadis' work involves digitization to help synchronize and manage operational efficiencies across the various technical components of each structure. The contract will also include managing and coordinating major maintenance work, which is due to be performed within the next five years. All data – including ventilation, emergency cabinets, barriers, and power supply – will be incorporated into a computer model that enables "smart" predictive maintenance planning. This will ensure the structures can be monitored and maintained more quickly, cost-effectively, and accurately over time.
Additionally, the provincial traffic control center has also been integrated alongside the wider control, operations, and surveillance of tunnels across the province. This service has been developed by another consortium, of which Arcadis is also part.
Greg Steele, Global President of Mobility at Arcadis, said: "The use of data and digital technology is key when it comes to efficient and effective asset management strategies. Thanks to the use of computer modeling, we can better work with clients to conduct annual risk analyses, improving both performance and safety across many different asset types. This is a fantastic win in the Netherlands, but also exemplifies an approach that resonates across borders, where we are seeing growing demand for digital asset management strategies not only in Europe and the UK, but also the US, Canada, and Australia."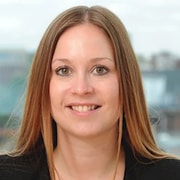 Connect with
Kerri Moore

for more information & questions.
Kerri Moore,

Corporate Communications Contact Kerri