You have not accepted cookies yet
This content is blocked. Please accept marketing cookies. You can do this here.
We are contributing to the global effort to achieve sustainable development. Across our entire global company, we are working to reduce our carbon footprint and energy consumption, with a focus on travel and energy use in our offices. This is in line with the global effort to achieve the 2015 Paris Climate Agreement and the UN Sustainable Development Goals.
Our 2022 Carbon Footprint
The main contributor to our total carbon footprint is our purchased goods and services (Scope 3 category 1), see Figure 1. Among the remaining scope 3 categories, most emissions are due to our people traveling to meet with clients and work on projects, which is captured in category 6: Business travel (Figure 2).
But we are also a company with more than 350 offices, so our energy use in those spaces continues to be a significant point of focus. We are buying green electricity for 100% of our offices, which reduces our market-based scope 2 to a relatively small remainder which is due to district heating in the Netherlands and Germany.
Our scope 1 emissions are dominated by the GHG emissions related to our company-owned/leased vehicles and to a smaller extent to stationary energy (mostly natural gas) used by some of our offices (Figure 3).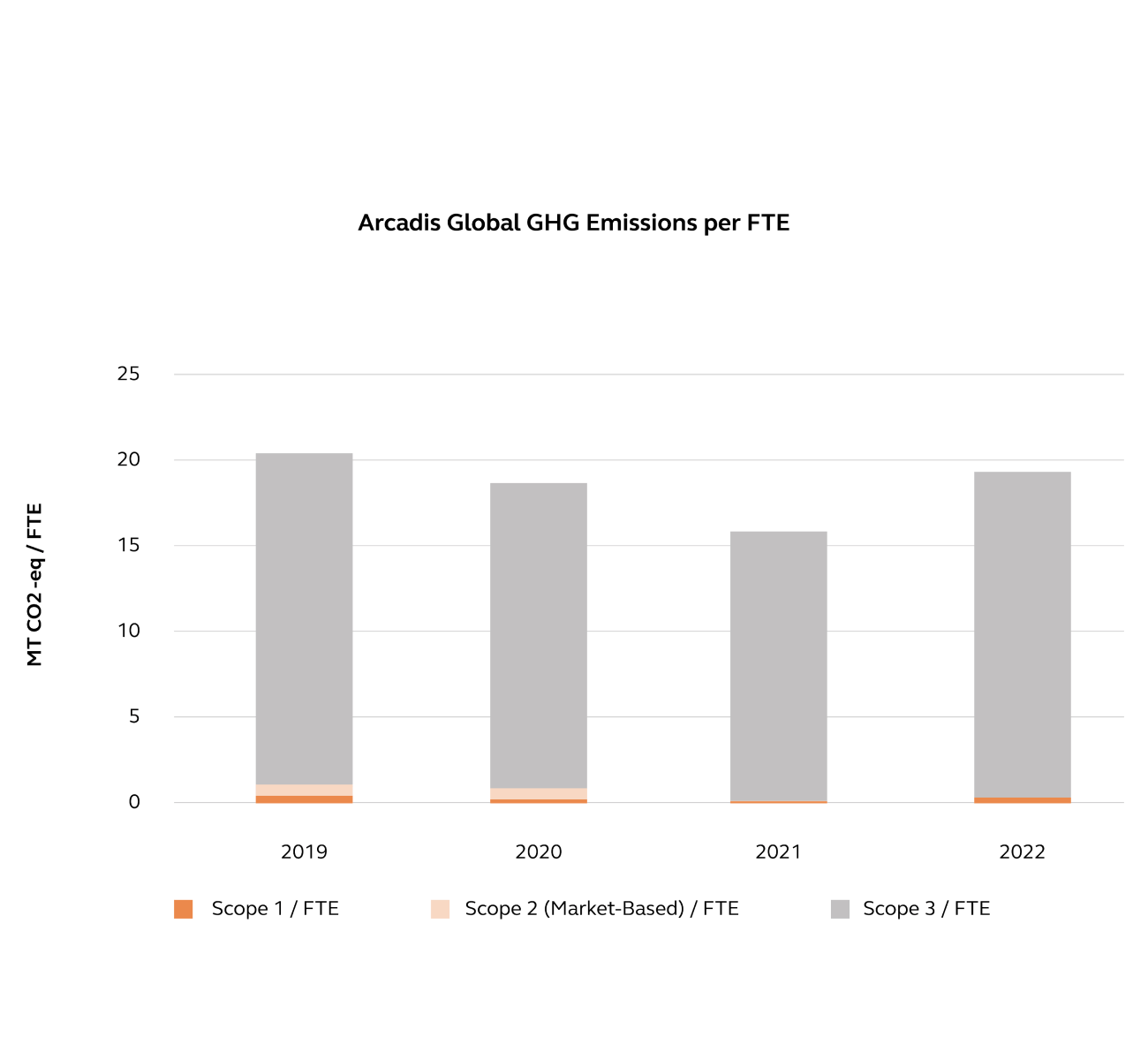 Figure 1 Arcadis Global GHG emissions per FTE (2022)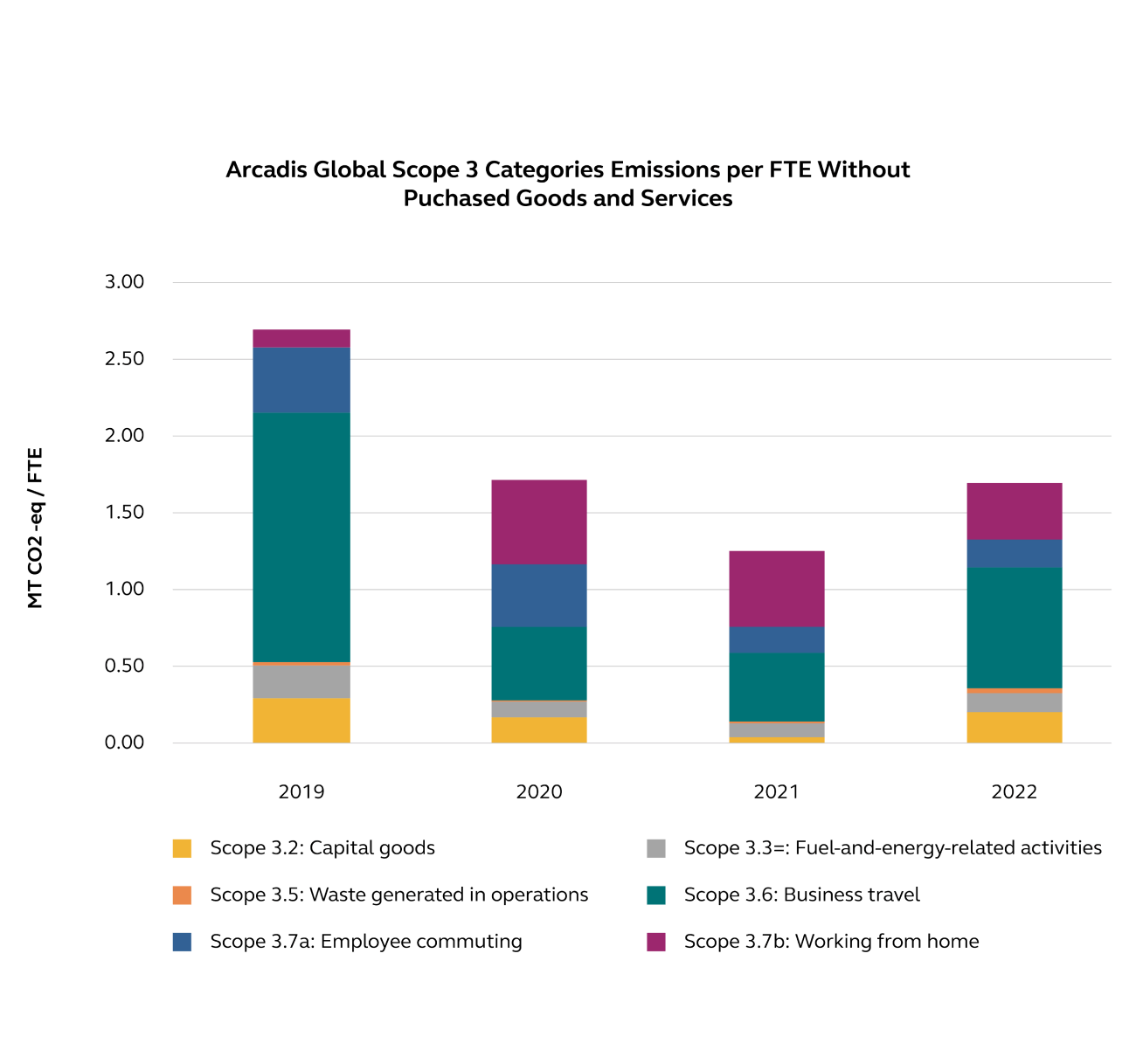 Figure 2 Arcadis Global Scope 3 Categories Emissions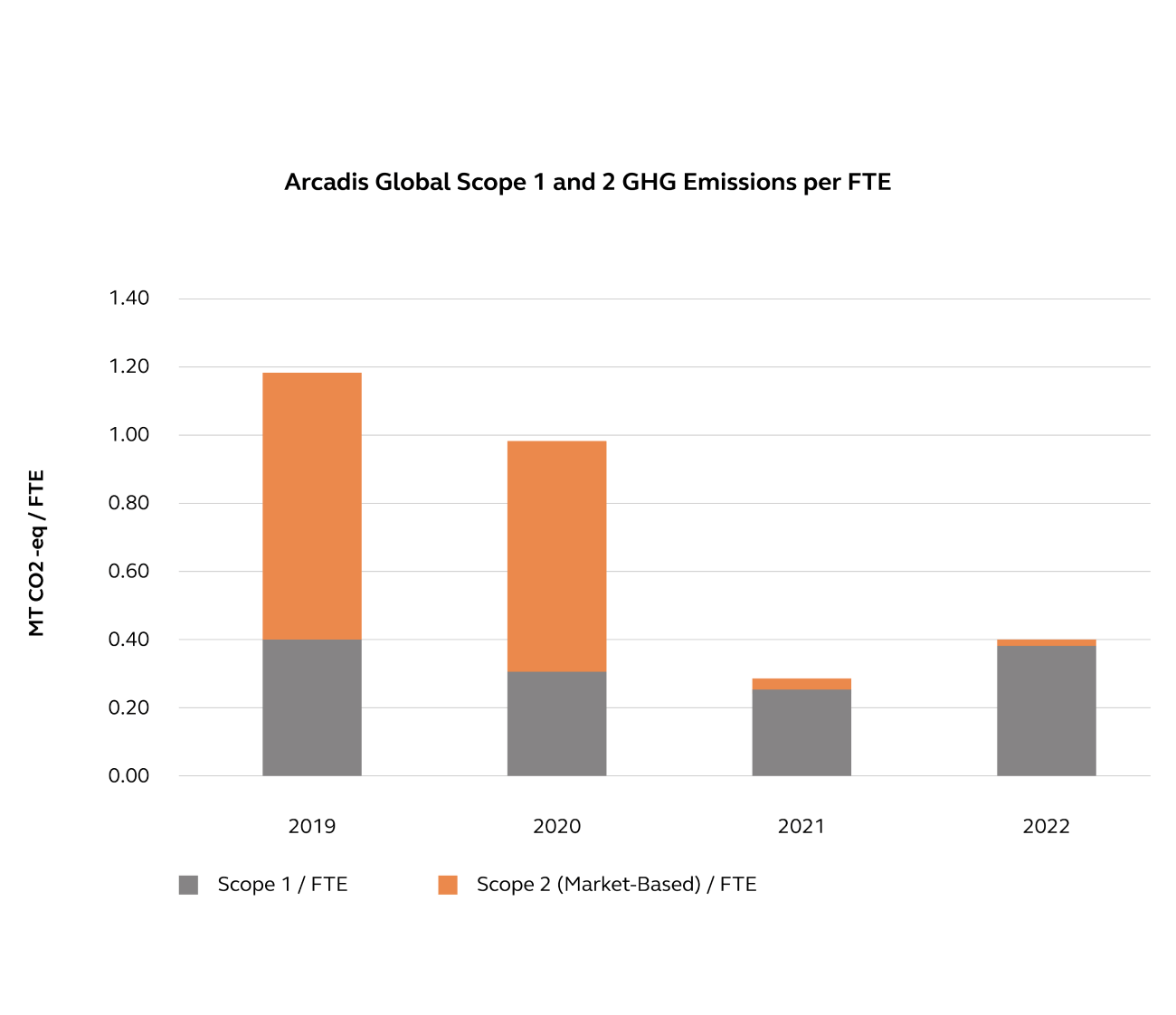 Figure 3 Arcadis Global Scope 1 and 2 GHG Emissions per FTE (2022)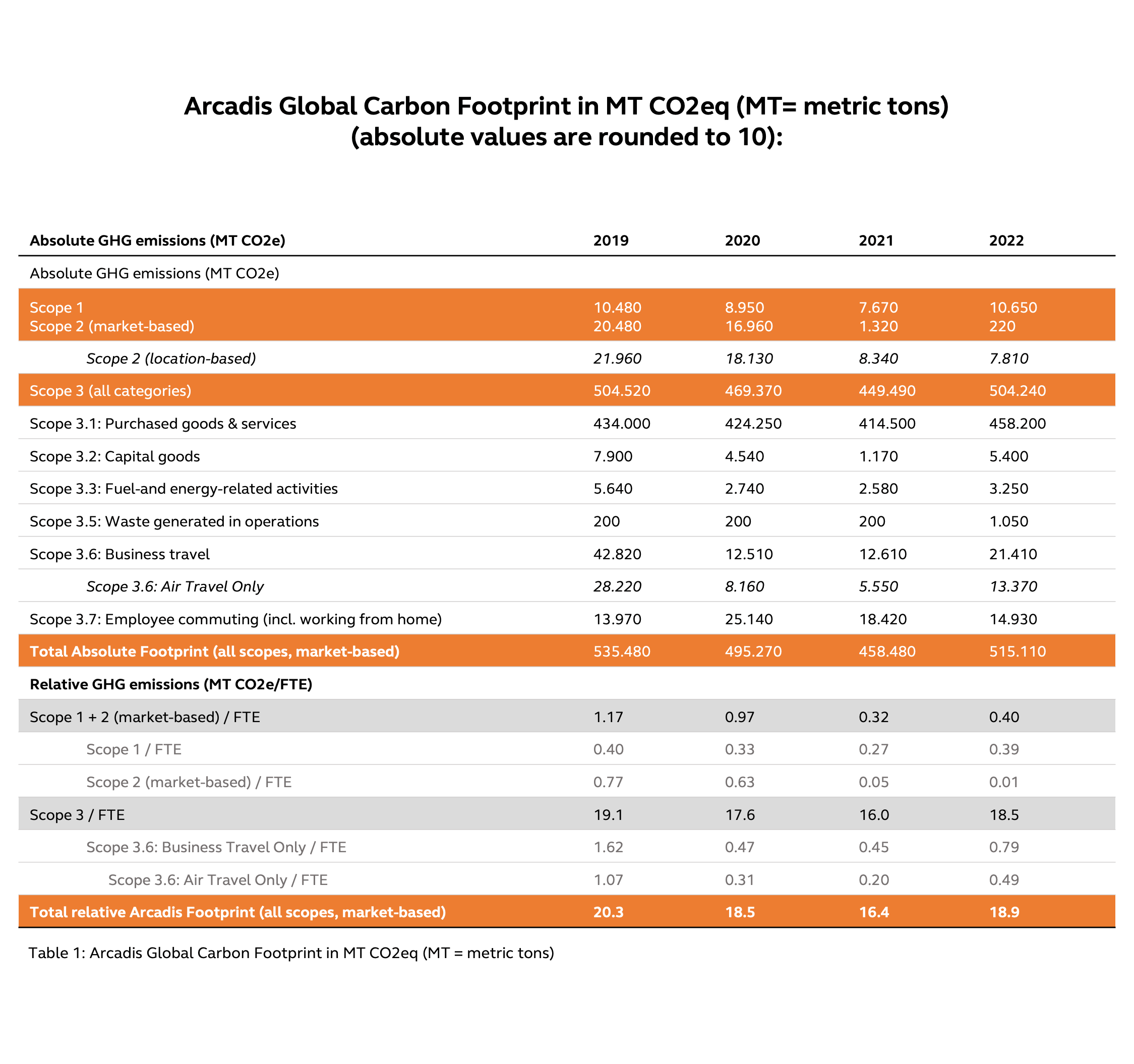 Table 1 Arcadis global carbon footprint in MT CO2eq
Our Carbon Footprint Calculation Methodology
In February 2022, our science-based target was approved by the Science Based Targets initiative (SBTi), see here: Companies taking action - Science Based Targets. Since that time, Arcadis acquired several companies (including IBI and DPS). Furthermore, in 2022 we conducted a detailed review of both the relevance of all scope 3 categories to our business and our methodologies for calculating relevant categories. As a result of this review, we have expanded our inventory to include additional scope 3 categories to align with leading practice. Due to these changes, we plan to resubmit our GHG reduction target to SBTi for approval and have started this process with SBTi.
The companies Arcadis acquired in late 2022 are out of scope for the emission calculations presented here. Excluding these acquisitions, we have calculated and are reporting the results for the GHG emissions related to scope 3, categories 1, 2 and 5 for the first time. For the preliminary GHG emissions shown here, we have calculated these additional scope 3 categories (1, 2 and 5) for the years 2021 and 2019. For 2020, we are using the arithmetic average of 2019 and 2021 until we publish our final 2022 GHG emissions in Q2 2023 with updated values for both historic as well as 2022 final actual figures.
To reduce our electricity-related emissions, we have purchased green electricity via certificates ((i)RECs & GOs) for all offices which do not yet have direct green electricity contracts to cover 100% of our office electricity consumption. For the first time, we have additionally purchased certificates covering the electricity consumption of our electric company-owned/leased vehicles, electric private vehicles used for business travel, as well as for the electricity for working from home (workstations + lighting) and for employee commuting with electric vehicles.
For the first time we are reporting emissions for scope 3 category 1 (Purchased goods and services), category 2 (Capital goods) and category 5 (Waste generated in operations). We have used a spend-based methodology to estimate these emissions.
For scope 3 category 3 - Fuel-and-energy-related activities (not included in Scope 1 or 2), consumption is captured in our non-financial reporting (NFR) platform by each country and calculated according to the mapped emission factors (from Defra and IEA).
For scope 3 category 6 - Business travel, data is collected by an external provider directly from our travel management companies, and in cases where travel is not booked via these providers either data are completed using local reporting tools or via estimates. Business travel includes emissions from private vehicles, air travel, public transportation, rental/hired vehicles, and taxis.
For scope 3 category 7 - Employee commuting including working from home (WFH) data were collected via a global employee survey (overall response rate of 31% that was scaled based on headcount). Then, emissions were calculated outside our NFR platform using the same Defra emission factors for employee commuting by transportation type and fuel type. For WFH emissions, we calculated the average WFH days per country from our survey data and applied the country-specific emission factors by Ecometrica. Ecometrica provides factors for emissions per homeworker-day from their global homeworker model (https://ecometrica.com/knowledge-bank/insights/the-ecometrica-homeworker-methodology).
For our scope 1 and 2 emissions, consumption is captured in our NFR platform by each country and calculated according to the mapped emission factors from Defra v11 (09/2022) and IEA v5 (12/2022).
Previously, our US electricity-related emissions had been calculated using prior Defra factors which still represented the US grid mix of the year 2015. This has been updated for our 2021 and 2022 scope 2 values with the newest available factors from IEA v5 (12/2022) which represent the US grid mix of the year 2020. This update affected only our scope 2 (location-based) figures, which are now 21% lower (for 2022) and 26% lower (for 2021).
During 2022, Arcadis divested a few countries' operations, and where no data could be retrieved because of the divestment, missing data was completed with the average of the previous months of 2022 if available or else with the arithmetic average of the whole year 2021.
Absolute emissions have been divided by the FTEs to calculate the intensity figures (GHG emissions per FTE).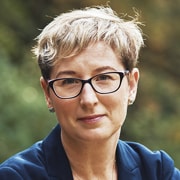 Connect with
Alexis Haass

for more information & questions.
Alexis Haass,

Chief Sustainability Officer Contact Alexis
We hope you enjoyed this story. It would be our pleasure to connect with you as well and discuss how we can help you improve the quality of life at your business