You have not accepted cookies yet
This content is blocked. Please accept marketing cookies. You can do this here.
Cosmo Laing is one of our Cost Managers, working in London. When he joined our company in 2017, he was certain he wanted to work here. He'd applied for a position with us three years before then. Though he didn't get it, he remained determined to come work for Arcadis. That determination stems from his grandparents, Gilbert and Ines, a Jamaican couple that immigrated to the U.K. back in 1959.
My grandparents always stressed the importance of hard work. It wasn't easy for them to give up everything to move to London, but they did it because they wanted better opportunities. So, they, along with my father, pushed me hard to find a good career.
A chance to
pay it forward
Cosmo has always been interested in helping people. This is partly because he's thankful for the sacrifices his family made to build a life in the U.K. From an early age he knew things could have been very different if his family hadn't emigrated, but he didn't realize just how different until he decided to take part in the Shelter program.
When I started for Arcadis, I had a bit of downtime and I came across the Shelter program. I was blown away when I saw that one of the missions was to Jamaica. In the parish of Canterbury there is an impoverished, informal settlement that's facing a serious threat of flooding and problems with sanitation. This was a hands-on opportunity to help improve quality of life for people in my ancestral home.
A different type of stakeholder engagement
During his first Shelter mission to the settlement in Canterbury, Cosmo and two other Arcadians designed potential resiliency solutions. They submitted a report with their recommendations to the local municipality. Unfortunately, shortly after he'd returned to the U.K., that threat became a reality; the region experienced bad flooding. This led to a second mission, to meet with the Director of Planning for Montego Bay, in the hopes of getting the recommendations implemented. For Cosmo, having in-person contact, with the people who can benefit from his work, is a big difference between his normal responsibilities and working on a Shelter mission.
When I sit in meetings in my day-to-day role, there may be representatives from the environment agency there but there are no people in the room who will be directly affected by my work. When I was in Jamaica, I had people walking up to me showing me how high the water reached during the flood. They also pointed out people who lost their homes. I kept thinking, maybe if my grandparents hadn't made the move all those years ago, this could be me.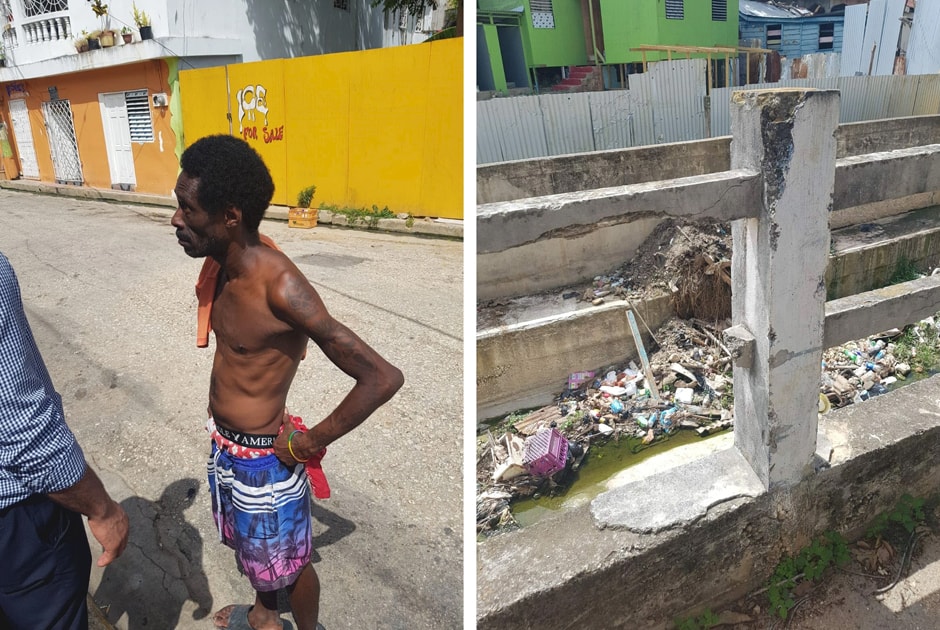 Putting things in perspective
Cosmo's still waiting to hear if authorities in Jamaica will implement the plans he helped develop. He's hopeful his work will result in improved quality of life for the people living in the settlement in Canterbury. Whatever the final outcome, his experiences with the Shelter program have made Cosmo feel more safe, secure and thankful for the life he and his family have in London.
When you live how we live, you become a bit complacent and complain about things. But really and truly, so many people in the world can't even imagine having the opportunities that we have. Through the Shelter program, you can go out and really help people and expand your own horizons. And you might realize that maybe money isn't wealth. I don't know. People should go out and find out for themselves.